Mommy and Me 4D Ultrasound Center
"Since 2013"
Over 33,000 Mothers to Be  "Have put their TRUST in US""
Book Appointment
Experience Amazing "HD LIVE – 3D 4D 5D ULTRASOUND"
The Wonder of Seeing Your Unborn Child
Only at Mommy and Me 4D, the best 3D 4D 5D Ultrasound in San Diego CA.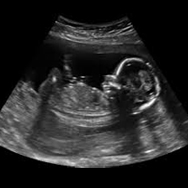 2D Ultrasound
The sonograms are always special and the excitement of getting the first glimpes of your baby begins with a classic 2D ultrasound. See your unborn child and its tiny features as early as 6 weeks into pregnancy. Discover the Gender of your baby at 13 weeks with 2D ultrasound.
Book Now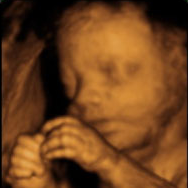 Best 3D 4D 5D Ultrasound
Our 3D Ultrasound lets you experience a three dimensional view of your baby in color. 4D Ultrasound (Video) lets you see their little movements inside the womb. Maybe a smile, maybe a wave!.
Book Now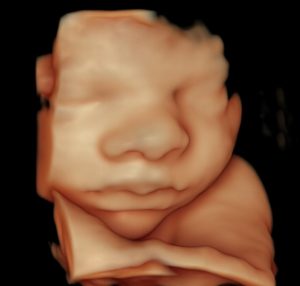 HDlive™, 5D Silhouette
Offering you the most realistic image possible of your unborn baby using the very latest "E10" GE 5d Ultrasound technology "HDlive™ Silhouette".
An incredible life like image of your unborn child is created and projected onto a 82" TV screen. HD Live is included in all our 3d4d Packages.
Book Now
Get More at Mommy and Me 4d

Choose the desired Ultrasound Package from our 2D, 3D, HDlive™ Ultrasound services
Book Now

Live Stream
Share your magical moment LIVE with Family and Friends around the world in real time. Catch the first glimpse of your baby
Book Now
Common Question About 3D 4D Ultrasound
Frequently Asked Questions
What is the difference between 3D Ultrasound, 4D Ultrasound, and 5D Ultrasound?

3D is a still image while 4D adds the dimesion of motion so it acts like a video, and 5d is the latest technology which adds high resolution imaging to the 3D and 4D Ultraasound.

Do you accept insurance?

No, we do not accept insurance because this is an elective ultrasound procedure.  Cash and all Credit Cards are accepted

Will the way ultrasound works affect my body?

No, having an ultrasound won't affect your body. Ultrasound sends sound waves through your wombs(ulers) that bounce off your baby's body. The echoes are turned into a image on a screen, so your sonographer can see your your baby's position and movements
Why Choose Us
Why Mommy and Me 3D 4D Ultrasound
Over 51,000 Prenatal Ultrasounds Since 2013
Becoming a parent is a blissful feeling as love gets a new meaning in your life with the arrival of a little bundle of joy. We, at Mommy and Me 4D Ultrasound, the best 4D ultrasound in San Diego, provide you the opportunity to connect with your baby even before birth through our tech-driven 2D, 3D/4D,  5D, and now 6D ultrasound services. Our experienced sonographers let you listen to your baby's heartbeat and watch the little movements as early as 7 weeks into pregnancy. Mommy and me 4d ultrasound San Diego is the best 5D ultrasound in San Diego because it provides a home-like environment for you and your significant other to witness the magical moment. Share LIVE with your family and friends worldwide via LIVE STREAM and make memories that will last forever.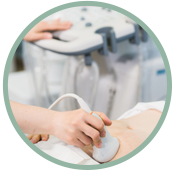 Latest High-Tech
Equipment
We use advanced ultrasound techniques with state-of-the-art GE (General Electric) E8 HD Live ultrasound machines known for Best-in-Class 3D 4D imaging.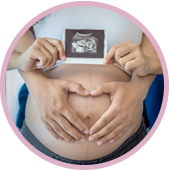 Licensed Highly Qualified
Sonographers
Our current staff of professional sonographers are ARDMS-qualified, having a combined experience of over 11,000 prenatal ultrasounds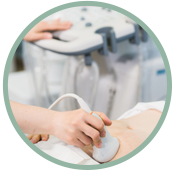 Customers Satisfaction
We ensure maximum customer satisfaction by providing you beautiful memories of witnessing the first glimpse of your precious baby. Memories that you are going to treasure for the rest of your life.
Just Make an Appointment & You're Done!
Opening Hours
Monday to Thursday
9:30 AM – 7:00 PM
Friday to Sunday
9:30 AM – 8:00 PM
HD Live 4D Ultrasound in San Diego
Experience the joy and love of bonding with your unborn child while viewing the 3D Ultrasound pictures on a large oversized TV screen. You can surround yourself with family and friends in our spacious yet cozy home like environment. For the past 10 years we have offered top of the line best 3D 4D HD Ultrasound Experience for all San Diego County residents including Chula Vista, El Cajon and La Mesa
Book Now

Get the Amazing Experience of HD
Live Ultrasound
Book Now
Who We Are
About Mommy & Me 3D 4D Ultrasound
Having a child is one of the most precious moments in anyone's life, so we want to make sure you get the best possible ULTRASOUND EXPERIENCE
We realize the many choices you have as an expectant mother when determining where to have an elective Ultrasound performed.We strive to ensure you to highest standards and consistent quality of Prenatal Ultrasounds by adhering to Strict internal protocol. We understand the emotions and excitement when the parents see their baby for the first time. At Mommy and Me 4D we subscribe to the highest Ultrasound imaging standards making us the Premier Prenatal Ultrasound Imaging Center in the San Diego area. Contact us now to know more.
Learn More
Our Reviews
Combined Over 1,600 Reviews Averaging 4.9 Stars
Ranked #1  by YELP and GOOGLE